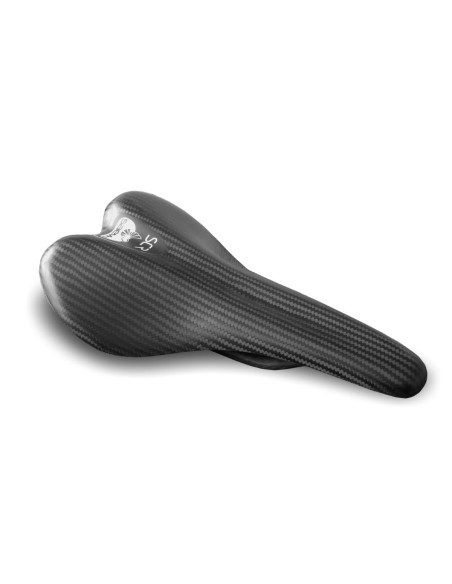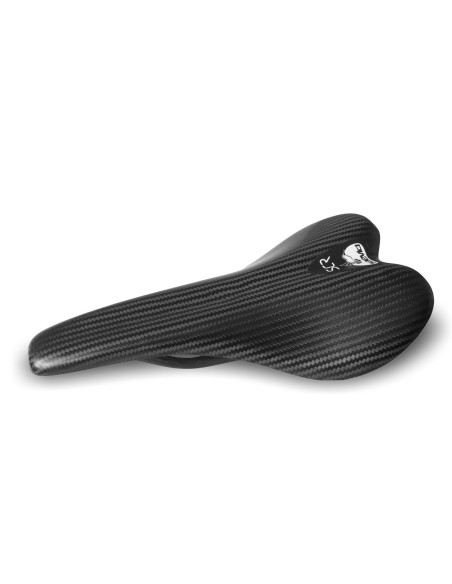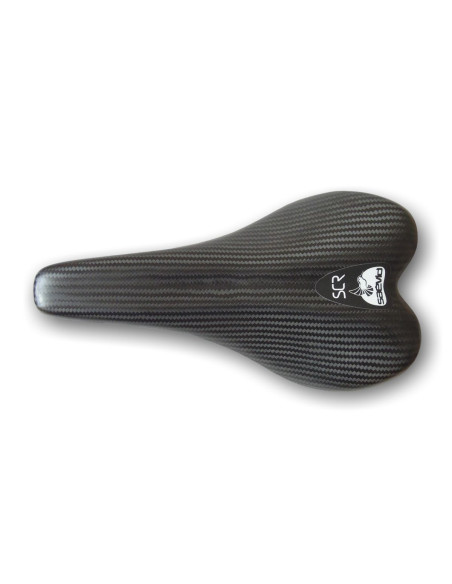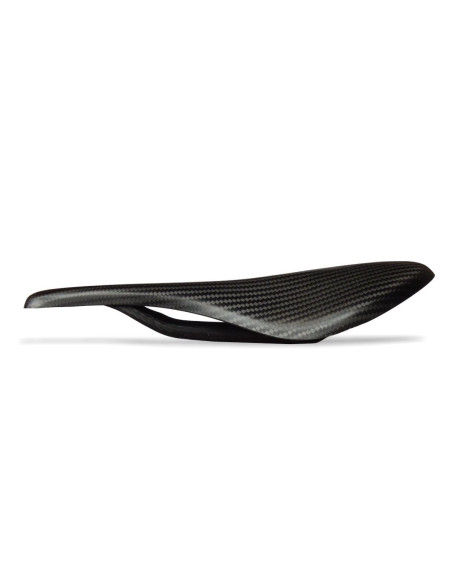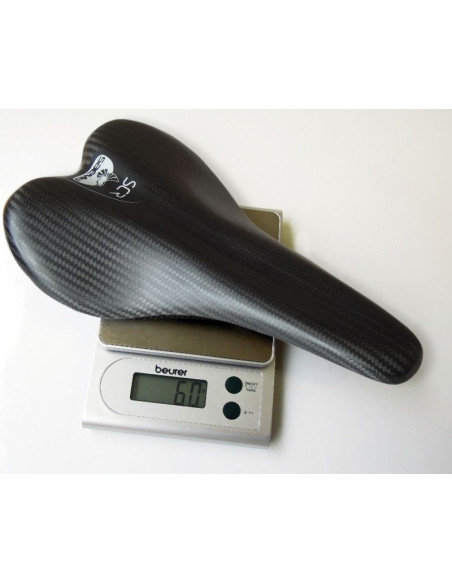 Improved shape by upgrading the previous version...
Ultra light saddle handmade entirely in carbon fiber. Only for road or time trial bikes.
Possibility of personalized decoration with glossy or matte finish.
Only for road bikes and specially designed for time trials, duathlons and triathlons due to its length of 24 cm, the minimum length allowed by the UCI.
Its anatomical design similar to the S1 is even more comfortable, as its shell is more flexible. Unlike the S1, it is built with internal unidirectional fiber filaments, arranged in such a way that the areas of greatest mechanical stress are specifically reinforced, making the whole as light as possible.
The rails are made of unidirectional carbon fiber covered by a braided carbon mesh on the outside, they are compatible with most seatposts. The generous 70 mm clamping area allows the cyclist to move forward on the bottom bracket, without having to rely solely on the nose of the saddle, when seeking the greatest pedaling power.
Dimensions: Weight 62g, length 240mm, width 130mm.
8.3 x 7mm oval rails
Maximum weight for the cyclist: 85 kg.
Maximum tightening torque: 6Nm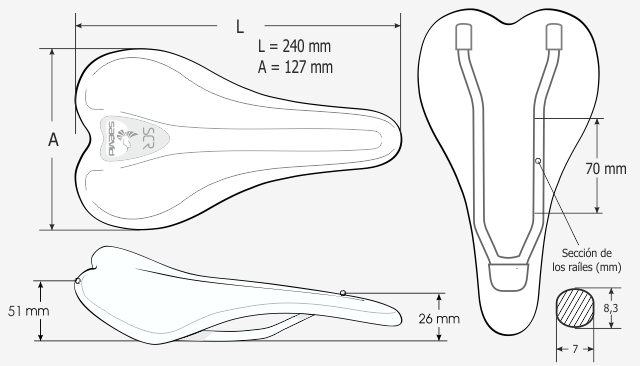 Ultra light weight

60 g

Width

130 mm

Composition

Carbon fiber

Rails

Carbon fiber 7 x 8,5 mm

Prostatic

No

Short

Yes