Do you want to customize your saddle?
Steps to follow...
Register on our website
Contact us by email
We work on the design
Final design approval
Buy and pay in the store
Shipped after one week   
General instructions...
To make a custom design, you need to be registered on our website with your personal contact details and billing and shipping address, etc. Then contact us, preferably by email, to explain how you would like the design to look like. It is not necessary to give all the details, it is better to leave room for the designer's creativity. You can also send graphics, logos, sketches and anything else we may need, bearing in mind that logos or trademarks cannot be included without the express permission of the brand owner.
The decoration will be done with paint and/or vinyl, so the shapes must be cut out with a plotter and the colours will be solid. 
With all this, we will make one or more sketches and send them to you by email so that you can give your approval or make the necessary changes until we reach the final design. All this without any commitment and before making any payment.
Once the final design has been confirmed, it will be time to place the order in our online shop. The custom saddle will be finished and will be sent within approximately 7 days.
In some cases and with the customer's consent, photos of the saddle will be published on our Facebook page where you can see some of our work and get an idea of the possibilities.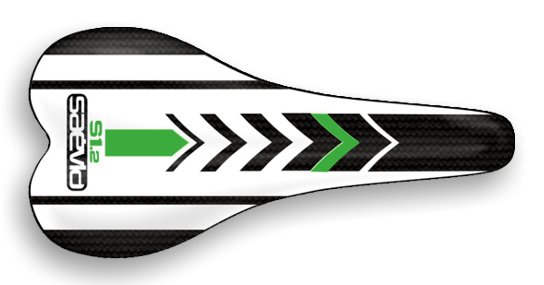 Design example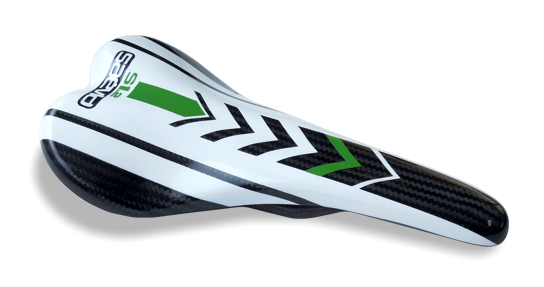 Finished saddle