Completely handmade, using a vacuum open mold system and cured in an autoclave, achieving improvements in resistance, finish and weight.
The rails are stronger; Unidirectional fiber is used in the core and a 2k fabric mesh on the outside.
The real weight of the saddle is 80 gr (+/- 2 gr) and its limit in terms of the cyclist's weight is 85 kg. on a mountain bike or cyclocross and 95 kg. for road use.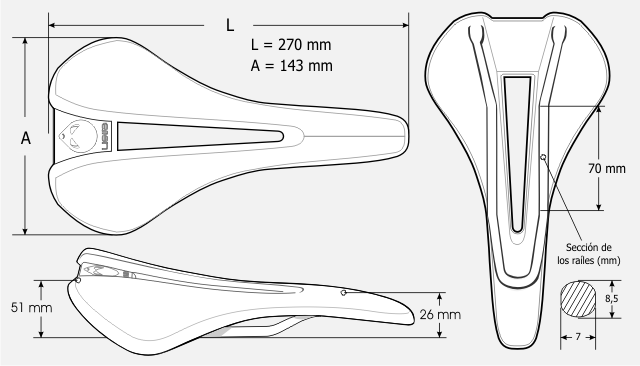 Light weight

72 g

Width

143 mm

Composition

Carbon fiber

Rails

Carbon fiber 7 x 8,5 mm

Prostatic

Yes

Short

Yes