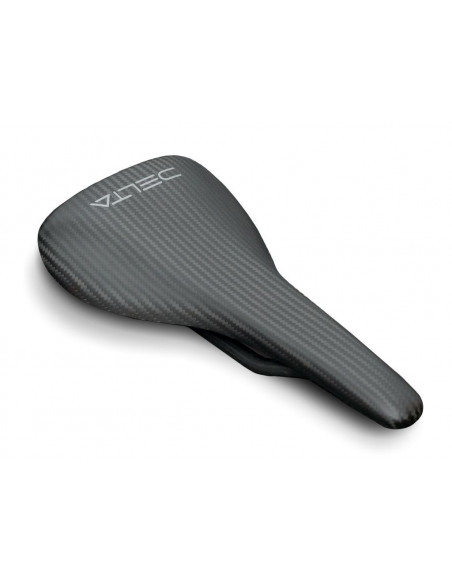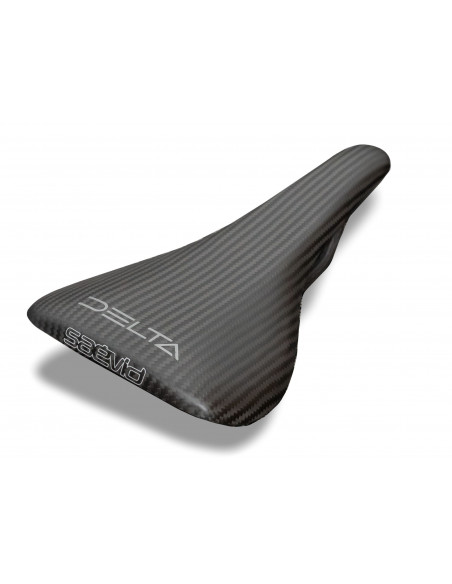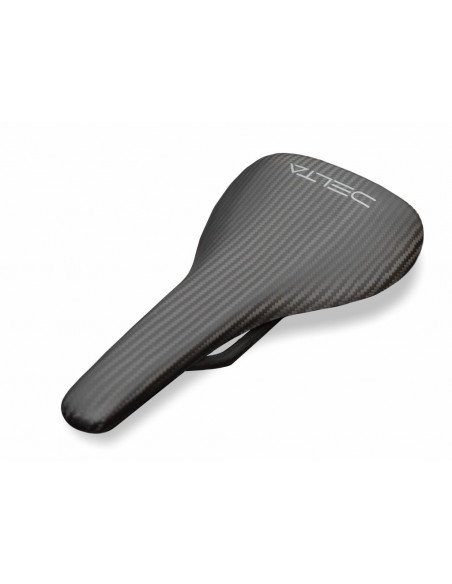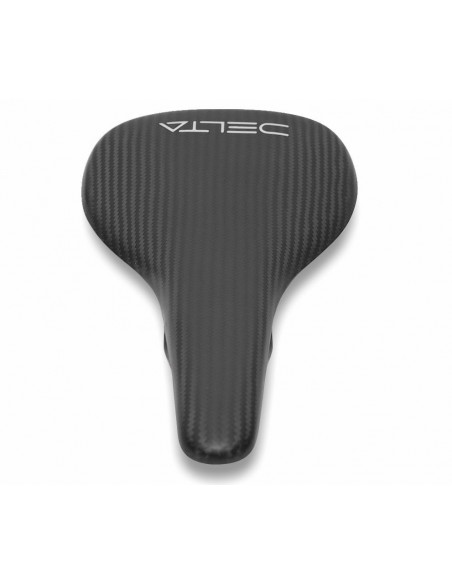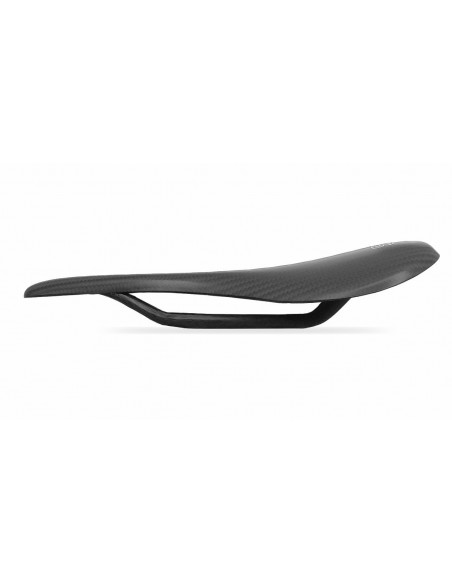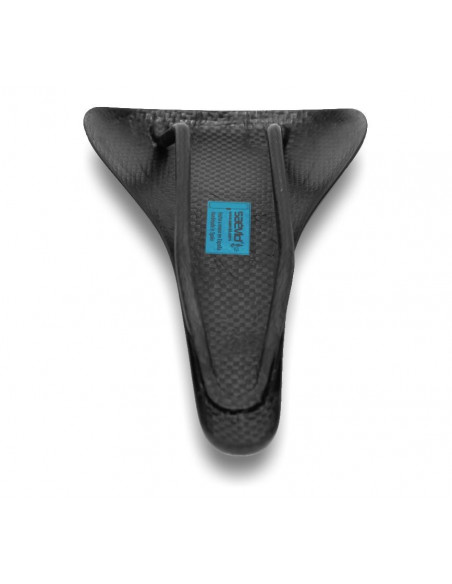 Ultra lightweight saddle handmade entirely of carbon fibre. Only for road or time trial bikes.
Possibility of custom decoration with gloss or matt finish.
Only for road bikes and especially suitable for time trial, duathlon and triathlon due to its length of 24 cm, the minimum length allowed by the UCI.
The slightly flat design of its shell is designed for comfort by providing a lot of flexion in the area where the ischial bones rest. The short and narrow toe minimises friction when pedalling. Like the SCR model, it is constructed with internal filaments in unidirectional fibre, arranged in such a way as to specifically reinforce the areas of greatest mechanical stress, thus lightening the assembly as much as possible.
The rails are made of unidirectional carbon fibre covered with a braided carbon mesh on the outside and are compatible with most seatposts. The generous 70 mm clamping area allows the rider to move forward on the bottom bracket without having to rely solely on the front of the saddle when looking for maximum pedalling power.
Maximum rider weight: 85 kg.
Dimensions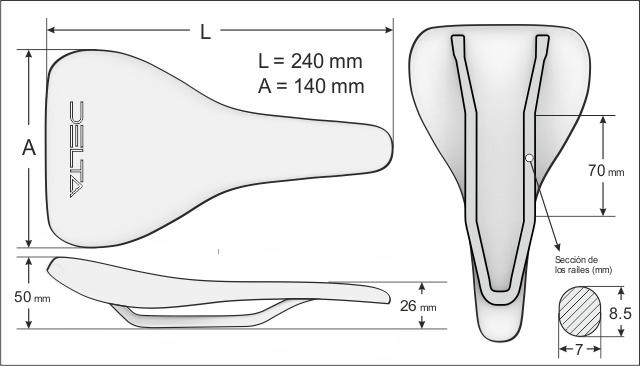 Ultra light weight

60 g

Width

140 mm

Composition

Carbon fiber

Rails

Carbon fiber 7 x 8,5 mm

Prostatic

No

Short

Yes